Wedding Vows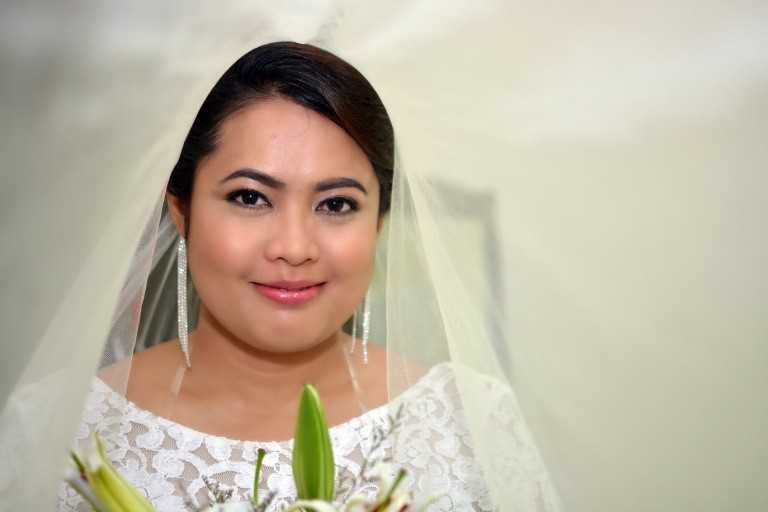 ZYRA
Langga, natuman na ang adlaw nga atong gipaabot and I'm so blessed niining adlawa kay kitang duha nahimo nang usa. If we look back the time, our love is not so easy for 5 years and 8 months. Daghan ang mga misunderstandings nga dili malikayan but wala jud ka mo give up sa ato relationship.
Bisan naay time nga muingon ka nga you are tired but wala jud ko nimo biyae. It has been a very long journey langga and now we are finally getting married. Dili nako sayangan ang sakripisyo nga imong gihatag nako langga, ako kanunay giampo ang tanan natong mga plano para sa mayo natong future.
When I saw you nga naglakaw ganina grabe ang akong kalipay, nakita nako ang future, ang inahan sa akong mga anak, ug ang ikauban nako sa tibook naking kunabuhi. Daghan ang wala makahibawo sa ato giagian langga ug siguro dili nila masabtan ang atong gibuhat karon labi na sa atong mga ginikanan ug pamilya but kahibawo ko masabtan ra ni nila tanan langga andam kung buhaton ang tanan tungod ug alang sa atong relasyon, sa atong gugma ug sa atong umaabot nga pamilya. Dili ko man ni masulti nimo sa kanunay sa daghang mga tawo, ug atubangan sa imong pamilya, "I love you Zyra Ann".
Ikaw ang akong kalipay, ikaw ang akong kusog ug ikaw ang akong kinabuhi.
I will love you until the end of my life.
RYAN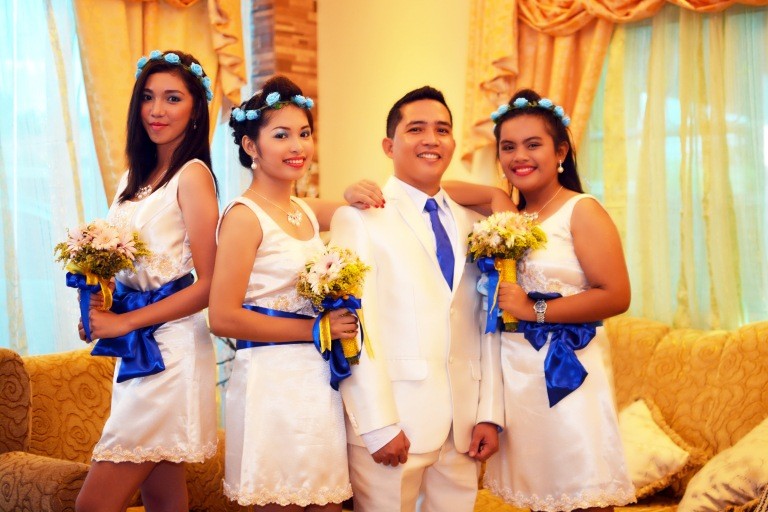 ——-
Ryan
Langga, uban sa bug-os ko nga kasingkasing, dawaton teka nga akong bana, Paga-ilhon og pagadawaton ko ang imong mga sayop ug mga kalig-on, Sama sa imong pag-ila og pagdawat kanako.
Mosaad ko sa pagtabang sa panahon nga muabot ang atong mga hagit, Kay walay bisan unsa nga dili nato kayanon kon kita mubarog sa tingub.
Mosaad ko nga mahimong matinud-anon og musuporta og sa kanunay nga paghimo sa gugma sa atong pamilya ug sa kalipay nga akong prayoridad.
Ikaw ang akong sood nga higala, mentor, sinaligan ug ang akong labing dako nga hagit. Apan ang labing importante, ikaw mao ang gugma sa akong kinabuhi ug ikaw naghatag og kalipay sa akong kasing-kasing.
Ikaw naghimo kanako nga usa ka mas mayo nga tawo. Busa ako tinood nga bulahan nga mahimong bahin sa imong kinabuhi, nga ingon sa karon mahimong atong kinabuhi nga magkauban.
Ako magdamgo uban kanimo, magsaulog uban kanimo, ug maglakaw uban kanimo.
Ikaw mao ang akong bana-ang akong gugma ug akong kinabuhi, karon ug sa kanunay.
Zyra