Budget photo and video wedding package   = P14,500
No Prenup and No SDE
Unlimited wedding photos on wedding day.  See the portfolio here.
Free 8.5 x 11 hardbound COFFETABLE photobook – 30 PAGES
1 blown up print photos A4 size and 30 print 4R
Optional PHOTO slideshow at reception – old couple photos
Enhanced and raw digital photos in DVDs
3  Cebu wedding photographers and  videographer
4 moving camera and 2 station camera
Add an optional P3,000 for same day edit photo slideshow

Payment terms

: 40% prenup, 50% wedding 10% turnover
Add Optional LCD projector and scree P1500
A 1hr glamour photoshoot is required after the wedding ceremony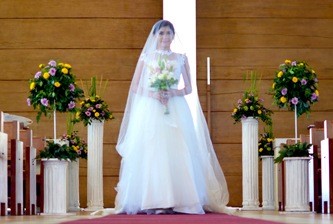 Silver Video  & Photo Package (NO SDE) – P22,500
Full coverage from wedding preparation to closing remarks
Unlimited photos (about 600 to 800 shots)

Free

prenup session – not more than 6 hours
All photos are enhance and edited

Free

  3 minutes prenup photo slideshow

Free

1 minute Prenup  video teaser
30 to 60 minutes cinematic documentation video

Free basic props

 or engagement props support
Free 8.5×11 coffee table photobook – 30 pages
Maximum of 3 prenup locations ONLY
4 Blown up size photo 8.5 x 11 inches

Free A4 size photo frame using church couple picture

2 photographers, 2 videographers and 1 assistant
Payment term: 40% prenup, 50% wedding and 10% turnover
Optional Add P1000 to P1500  for provincial wedding event – transportation fee
Add optional P1,500 for Projector for rent – max of 4 hours – high resolution 8ft x 8ft screen, brand new acer projector with free laptop
Guarantee one of the affordable Cebu photographer rates
1.5hr are required glamour photoshoot after wedding ceremony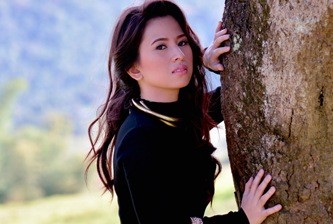 Economy   Cebu wedding Photo packages P12,000
With PRENUP, NO VIDEO package
Full coverage from preparation to reception
8.5×11 hardbound photobook  20 pages
Fashion, choreographed and stolen photoshoot
3 minutes photo slideshow during turn over
3 blown up size photos for your frame -A4
2 photographers, 6 different lens
Enhanced  photos, Facebook ready  and RAW files.
Less P1,000 if NO photobook.

Optional SDE photo slideshow – Add 3000

Payment 90% on wedding day and 10% on turnover
Photo in DVD files – free
Add  P1000 for Cebu provincial photoshoot or P2000 if Samar and Bohol arrangement.
1.5hr are required glamour photoshoot after wedding ceremony
Gold Complete photo and video with SDE Wedding Package –  P27,950
Full coverage from prenup to postnup
 

Free

 basic engagement props support
 

Free

less than 1 minute video prenup teaser for FB
 Up to 3  minutes prenup photo presentation
Up to 3  minutes prenup video presentation
 30min to 60 minutes wedding cinematic

documentation

video
 8.5 x 11 hardbound

uniquely

  design photobook  30 pages
 1 Blown up print photo for framing purposes – A4

Free photo frame

– A4 size using couple photo
Up to 3 location and whole day prenup session
 Payment term: 40% prenup, 50% wedding and 10% turnover
 Add 1k for provincial wedding photo shoot
 All photos are in DVD enhance digital files and Facebook size
 Celebrants are encourage to prepare couple wedding vows and 5 love quotes.
Inquire now and ask us what is the lowest Cebu photographer rates
AIRIAL DRONE With airial drone add P5000 per fly.

1.5hr are required glamour photoshoot after wedding ceremony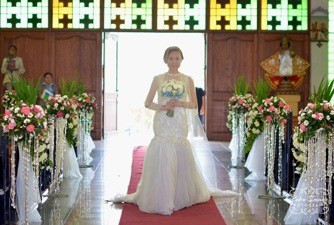 Cheapest Wedding Photo Package – photo only P8000K
make up service cebu and wedding photographers

Unlimited photo during wedding day
 8.5 x 11 hardbound unique design photobook  20 pages
 Payment term: 90% wedding and 10% turnover
 Add 1k to 1k for provincial wedding photoshoot
  Prepare wedding vows and love quote for photobook
3 A4 full size prints
30 pcs 4R size prints
A4 size Photo Frame
Please always spend 1.5hours to 2hours of glamour photoshoot before the reception or before we go to the church. Photoshoot includes the brides maid and groom men
the number of photos are depending on various wedding program and activities. The more creative the couples or coordinator the better
We recommends the wedding vows to be submitted in digital format for inclusion in photobook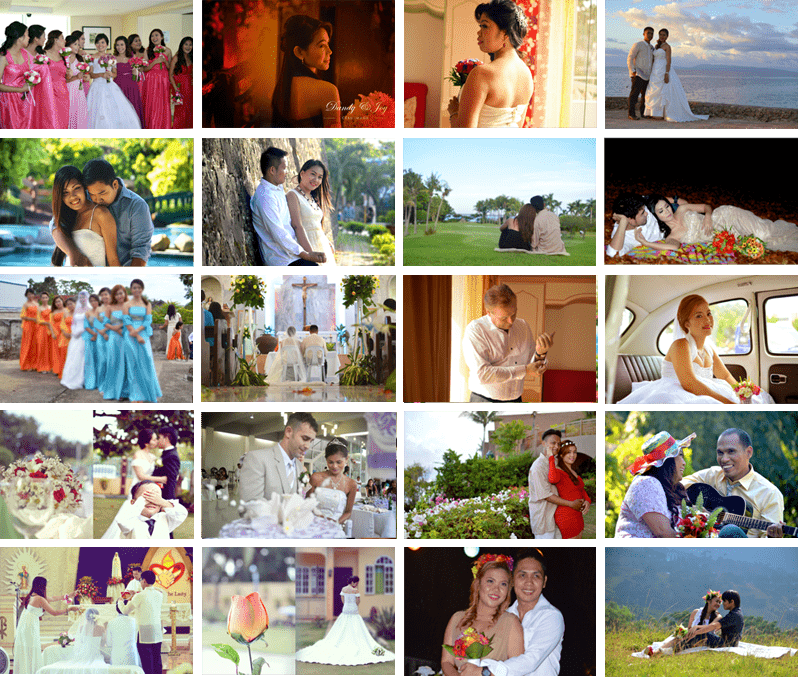 Suggested locations  and not more  than 8  hrs pre-nuptial photoshoot on Cebu best prenup location such as
wedding photographer Cebu

Beach  settings – Tambuli, Shangri-la, Moalboal, Badian, Liloan Parola, SRP, Moalboal, Shangri-la, Waterfront

Garden view – Family Park, Port San Pedro and Papakits
Mountain view – Ayala heights and Liloan Mountain
Special Location  – Camiguin island, Bantayan island, Malapascua island, Coco Grove Siquijor, Dakak resort etc..
Couples are encourage to bring a minimum of 4 different fashion clothing (Gown, casual, sporty, vintage etc. Let us have a meeting to discuss the scripts and wedding theme ideas.
If you need 1 day wedding coordinator in Cebu, wedding stylist, master of ceremony and floweriest then we can also provide. If you are looking for affordable photo and video coverage for wedding anywhere in Cebu, Bohol, Leyte and Manila just leave as a message.
What to shoot during preparation inside the room
Wedding clothing in mannequin
Invitation card on wall, on trees and floor
Wedding rings with flowers, bible and water dropping
Bride's maid bouquets and groom's
Applying make up for bride and her maids
Bridesmaids, parents and sisters helping her to dress
Aras, chord, veil, shoes, belt, perfumes etc.
Wedding rings including engagement ring
Bride shots with parent, relatives and bride's maid
Groom wearing his clothing with best man
Groom's  glamour shots on room, hallway & cool shots
Groom photo with parents
Groom photo with groom's men.
Bride glamour shots wearing white dress in custom background
What to shoot inside the church
Exiting and riding a wedding car
Entourage – make enough distance from each other
Entourage glamour shots in front of church
Groom with parents waiting near altar
Groom blessing and receiving the brides
Bride and groom veil, cord and candle lighting
Full width of the church, front, back and sides
Entourage and sponsors portrait photos, contract sign
Bride and groom giving bow and wearing the rings
Bride and groom portrait photos with kissing
With priest, parent, brothers, sisters etc
With bride's and or grooms relatives
With bride's and or grooms friends, entourage
With full wedding party, exit with bubbles, veil floating and riding car
What to shoot in the reception
Wide and whole reception photos
Wedding cakes, wine, tables, gifts and giveaway
Another set of parade for entourage with confetti
Photo station shots if available – ask our wedding stylist if you dont have.
Wedding master ceremony, parent and relative message
Special number and game if available but recommended.
Couple dance, money dance, dance with the sponsors
Cake cutting, sipping of the wine, bouquet, garter toss
Parent dancing, brother, sister dancing
Table hopping, gift opening and speeches
Choose us since we are the known Cebu wedding photographer
Others
On the next month  we turn over the photos in DVD format, including print out photos, photo frame and photobook
The couple need projector to present the photos presentation and video. Usually the reception already have the projector and screen but if they dont have we can provide your projector with fee.
USB and DVD copy of all the photos with unlimited shots are included. A meet up can be arrange in Ayala or SM depending on place favor you. But we can only meet during or after office hours.
So the next time you look for best and affordable wedding photography in Cebu Philippines, give us a call. 0933 563 6559.
More detailed wedding ceremony service inclusion are
Note:  Downpayment of 3,000 pesos is needed for the booking or scheduling.  40% payment should be paid after the prenup photoshoot (less down payment), 50% additional after the wedding and full payment (90%)after the turn over of the photos, dvd, photobook and videos. 
If the client choose to have their prenup away from Cebu City, they should be in-charge of lunch meal. If the prenup is in the province. It is better to bring fastfood products and water.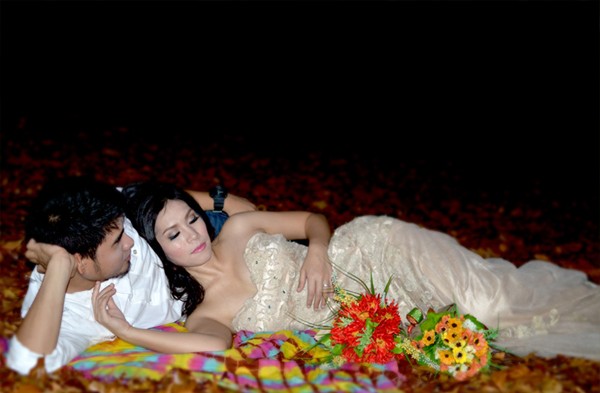 This service offered only for couple residing in Consolacion, Lapu Lapu, Mandaue, Cordova, Danao, Campostela, Liloan, Alegria, Naga, Carcar,  Minglanilla San Fernando, Talisay and the rest of Cebu Province.
Call us now at 0935636559 for your creative and beautiful wedding photography.
If you need wedding planner for your wedding, we can also provide experienced Cebu wedding planner.
Complementary Documentation Video Sample for our wedding photo and video coverage package
Read more from our videographer blog