DepED Region VII Central Visayas
An Advisory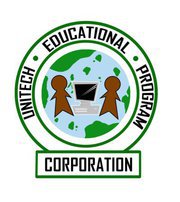 Unitech Educational Program Corporation Conducts Qualifying Examination
for Public High School Students to Qualify for their Computer Literacy Program
The Unitech Education Program Corporation is engaged in the computer literacy program for students in the secondary level, specifically in Region 7. In line with this, the said corporation will conduct a qualifying examination for public high school students to qualify for their Computer Literacy Program and to be trained in Cebu Institute of Technology University in Cebu City.
There will be 28 hours for the 5 programs to complete and to be conducted every Sunday of P250 per sessions, equivalent to 2 hours.
Participation is purely voluntary in nature and payment of fees shall be charged to personal funds. Deserving student may be free of charge to be qualified by UNITECH.
Examination of proficiency per program is FREE of CHARGE.
for confirmation, call 02-501-61-84 or email at unitech_educationa_program_corp@yahoo.com or unitech.epc@gmail.com
http://www.depedro7gov.ph/uploadedFiles/file/advisory/unitech.pdf